Boris Vitázek a.k.a. stx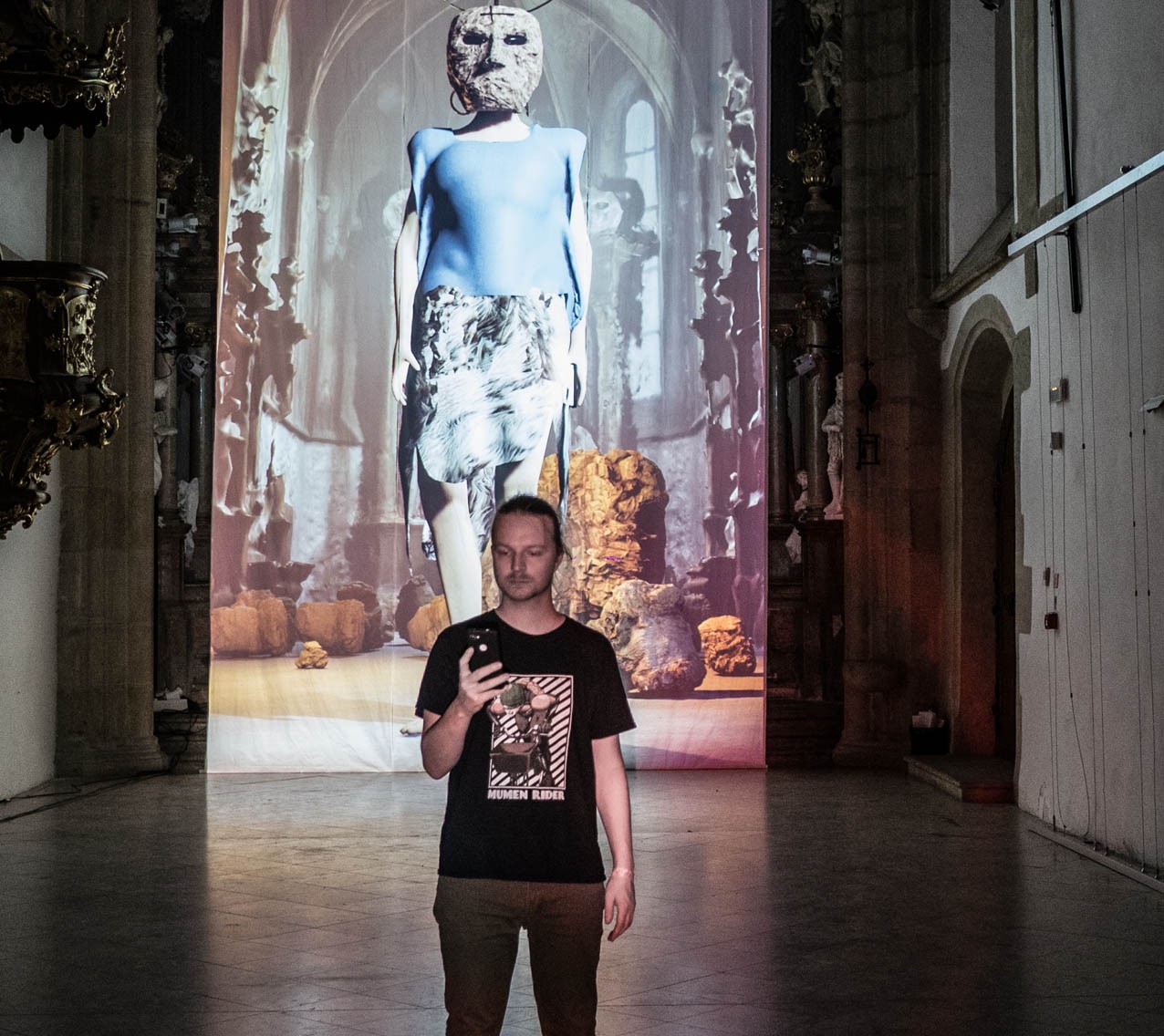 #contemporary #interactive #audiovisual #art

BORIS VITÁZEK IS A NEW MEDIA ARTIST BASED IN BRATISLAVA, SLOVAKIA. HIS WORKS RANGE FROM SMALL INTIMATE INSTALLATIONS THAT ARE DESIGNED TO BE EXPERIENCED BY A SINGLE PERSON TO A BIG SCALE MAPPING THAT WORKS WITH PUBLIC SPACE AND BENDS THE CONTEXT OF ARCHITECTURE IN THE CITY. THEY USUALLY COMBINE VISUALS AND SOUND TO CREATE A TANGIBLE ATMOSPHERE THAT COMPLETELY HIJACKS THE MIND OF PARTICIPANTS AND CREATES UNIQUE SPACE DEDICATED TO A SINGLE THEME. THEMES IN HIS WORK OFTEN REVOLVE AROUND PRIVACY ISSUES AND SOCIAL MEDIA, RELIGION, SCIENCE AND PURE EXPLORATION OF SOUND AND VISUAL IN RELATION TO THE AUDIENCE AND ITS INTERACTION WITH THE PERFORMANCE OR INSTALLATION. HE IS ALSO VERY ACTIVE IN THE THEATER SCENE, DESIGNING STAGES AND WORKING WITH DIRECTORS ON EMPOWERING ACTORS TO MANIPULATE VISUALS AND SOUND LIVE ON STAGE.
Web
Instagram
Facebook
Youtube